Friday, January 29, 2016
Posted by

Larry
at 4:23 PM
No comments:

Monday, January 18, 2016
Posted by

Larry
at 8:53 PM
No comments: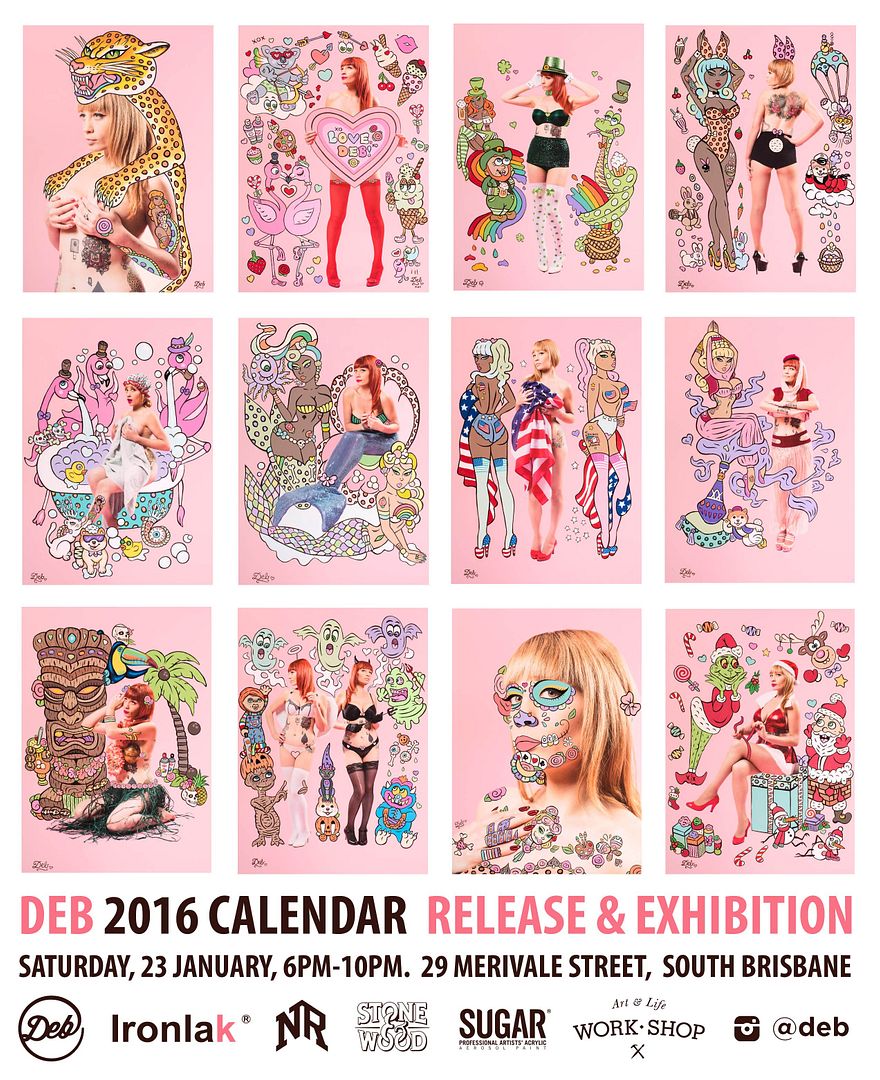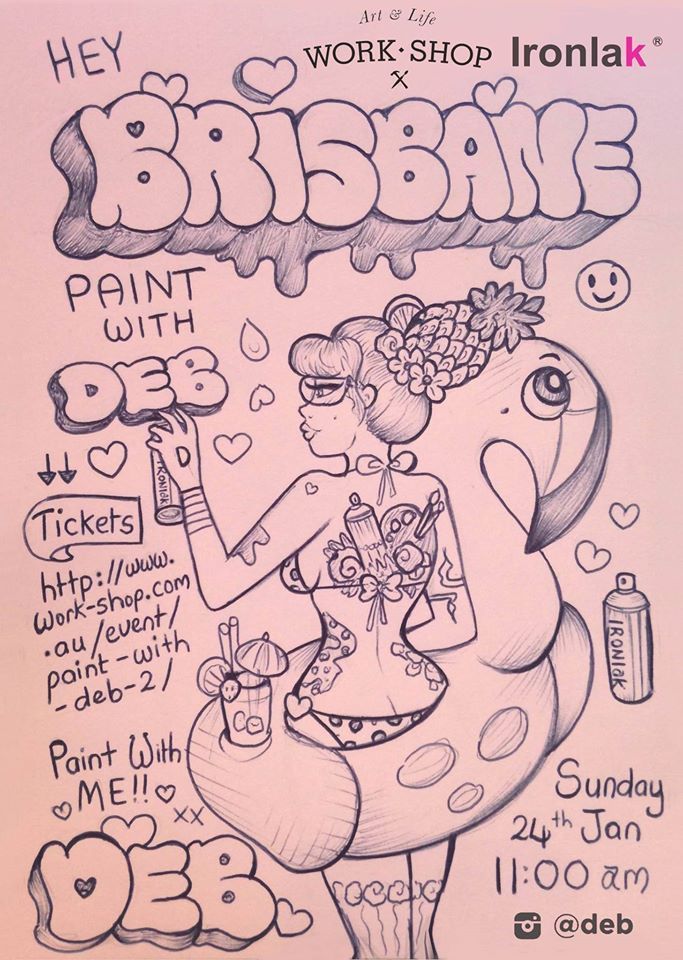 Originally from Melbourne, DEB (now based in San Francisco) is making her way to Brisbane for the launch event of her new 2016 calendar. The work inside the calendar features the art of Deb which has been hand painted onto 12 different fun pin-up shoots from early in the year with Nicole Reed and Eddie Zammit. The exhibition will showcase the 12 original works created exclusively for the calendar, as well as a number of original sketches and studies. Don't miss your chance to pick up a limited edition Deb calendar and get it signed on the night!
If you're unable to attend the opening night, she'll be back on Sunday 24th hosting a 'Paint with Deb' workshop at Work-Shop Brisbane.
Event Details
Calendar Release & Exhibition
Work-Shop Brisbane – 29 Merivale Street, South Brisbane, Australia
Opening Saturday, 23 January, 6.30pm – 9.30pm
Paint with Deb Workshop
Work-Shop Brisbane – 29 Merivale Street, South Brisbane, Australia
Sunday, 24th January, 11am – 4.30pm
Tickets: $100